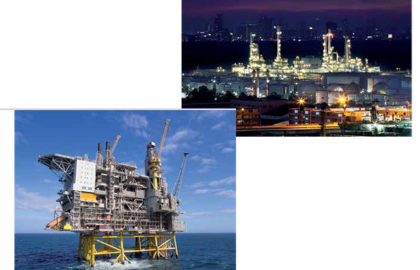 PLANNING AND DESIGN IS OUR DOMAIN
The wide range of services offered in the chemical and petrochemical fields,
were born from expertise refined over the years.
All activities are carried out using interdisciplinary collaboration methodology, aimed at finding the best technical and financial solutions, without neglecting the quality and safety standards prescribed by strict norms of reference.
Tecnograf makes use of cutting edge software for 3D modelling, and for static and dynamic tests on structures and pipes.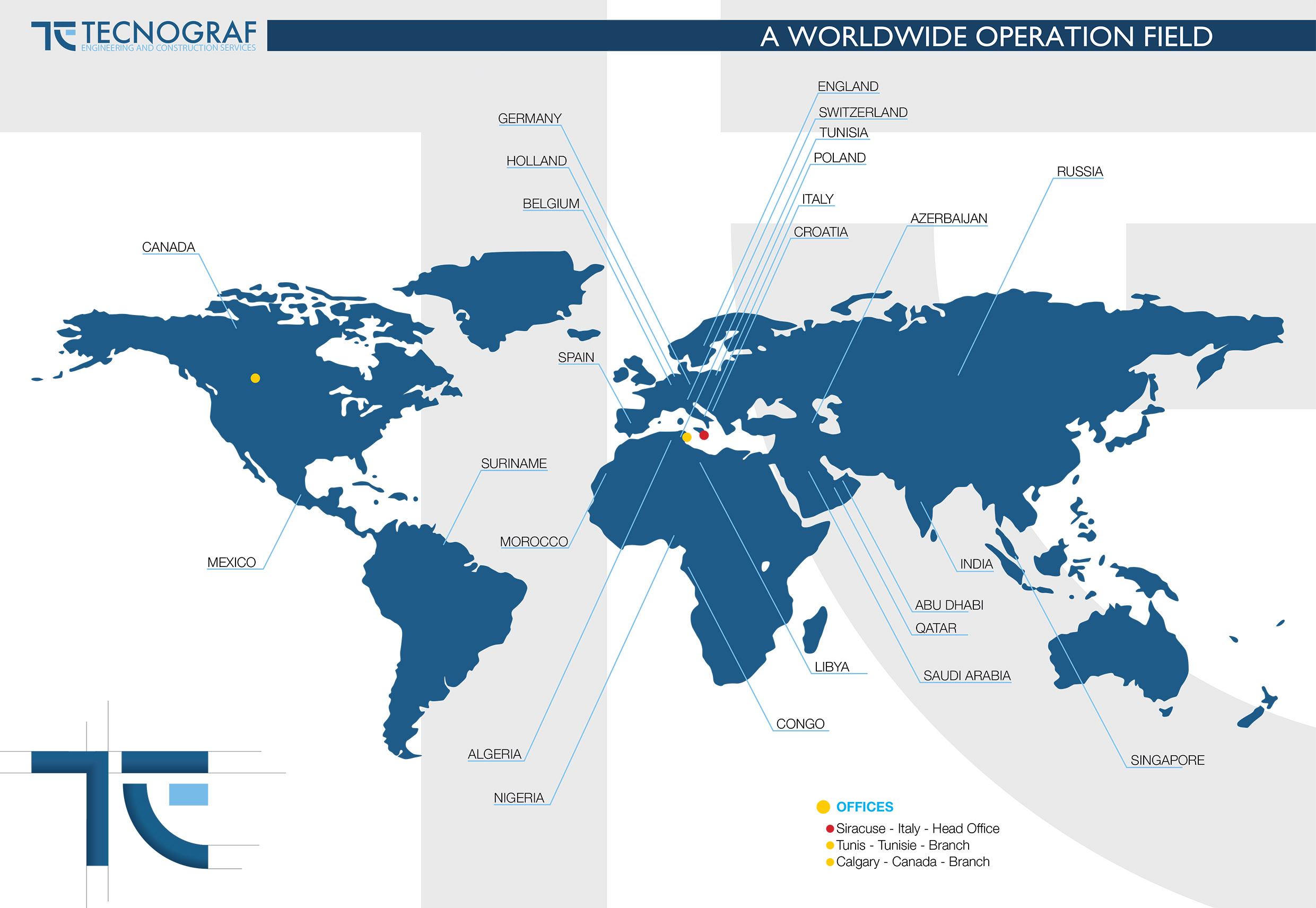 2020
Sogit- Revamping Minerbio Gas Plant – Italy
Saipem Spa – Fano
Multidisciplinary detailed design, 3D Model (PDMS) and stress analysis (Caesar II)
Anadarko – Mozambique LNG
Saipem Spa – Milan
P&I design by Smartplant P&I
JSC "Gazpromneft" – Moscow Refinery
Gazprom / Saipem Spa – Milan
P&I design by Smartplant P&I
2018-2019
Bapco Modernization Project
Technip Italy Spa
Multidisciplinary detailed design and 3D Model (Smartplant 3D)
Task Force in Technip office in Rome – Italy
Installation of a new compressor 351 – Priolo (Sr) – Italy
Air Liquide Spa
Multidisciplinary detailed design
Singapore Expansion Project
Technip Italy Spa
Multidisciplinary detailed design and 3D Model (Smartplant 3D)
Task Force in Technip office in Rome – Italy
Trans Adriatic Pipeline TAP – Compression Station Grecia and Albania
Renco Spa
Detailed design for electrical cable trays design

2013-2018
Segregazione scarichi di processo – Pharmaceutical Plant – Catania – Italy
Pfizer Spa
Multidisciplinary detailed design
G2 BTU Project – Water Treatment Plant – Gela (CL) – Italy
Eni Spa / Veolia Spa
Multidisciplinary detailed design
Segregazione scarichi di processo – Pharmaceutical Plant – Catania – Italy
Pfizer Spa
Multidisciplinary detailed design
G2 BTU Project – Water Treatment Plant – Gela (CL) – Italy
Eni Spa / Veolia Spa
Multidisciplinary detailed design
Gas transmission pipeline (gtp) project – Queensland, Australia
Saipem Spa
Detailed piping design
Task force in Saipem office – Fano (PU)- Italy
Elephant Power Plant – Lybia
Eni E&P / PPC Srl
3D Model and Piping design
Trans Anatolian Pipeline
Saipem Spa
Detailed piping design
Task force in Saipem office – Fano (PU)- Italy
Cold Flow Turbine Test Facilities – Polonia
Polonia Aero
Multidisciplinary detailed design
Heavy Oil Plant – Burgas – Bulgaria
Technip Italy Spa
Detailed piping design, stress analysis and 3D PDS modeling
Task force in Technip office – Rome – Italy
Methanol Plant – Iran
Technimont KT Spa
Piping Design, stress analysis and support and 3D modeling
Construction of new industrial building 107 – Ginevra – Svizzera
CERN (Centro Europeo di Ricerca Nucleare) / Renco Spa
Multidisciplinary detailed design and 3D model

2010-2012
MLE – Menzel Ledjmet East – Hassi Messaoud – Algeria
Eni Spa / Saipem Spa
Detailed piping design, stress analysis and 3D PDMS modeling
Task force in Saipem office – Fano (PU)- Italy
Booster Station 171 – Kwait
Saipem Spa
Detailed piping design, stress analysis and 3D PDMS modeling
Task force in Saipem office – Fano (PU)- Italy
Task force in Saipem office – Chennai – India
C6 Plant Upgrade Bed -Taiwan
Technip Italy Spa
Detailed piping design, stress analysis and 3D PDS modeling
Task force in Technip office – Rome – Italy
Gas Turbine Cogeneration Power Plant – Azerbaijan
Compra Energy SA
Multidisciplinary detailed design and 3D modeling
NUCE Power Plant – Isab – Priolo (SR)
NUCE Srl / PPC Srl
Supervision activity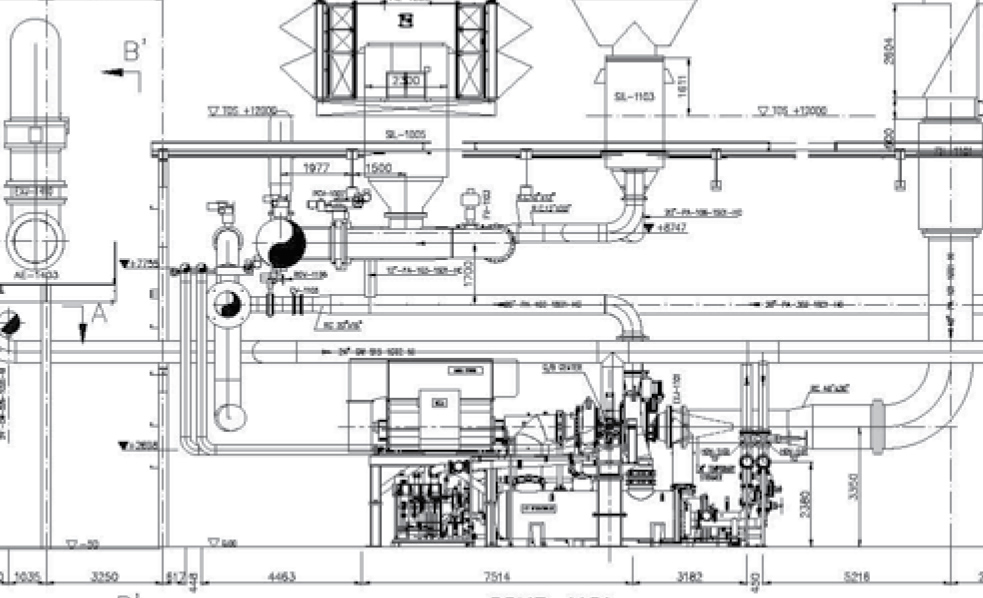 2002-2009
Tank Farm – Spagna
Alpetrol
Basic piping design, stress analysis and 3D PDS modeling
Nizhnekamsk Ojsc Taneco Refinery – Russia
Saipem Spa
Multidisciplinary detailed design and 3D PDS modeling
Task force in Saipem office – Milan – Italy
Paraxilene Plant – Polonia
Technip Italy Spa
Multidisciplinary detailed design and 3D PDS modeling
Task force in Technip/KTI office – Plosk – Poland
Sulphur Recovery Plant – Croatia
Technimont KT Spa
Stress analysis and support