Since its inception in 2002, TECNOGRAF has been providing customized solutions from concept to commissioning for a variety of costumers in the most harshest and challenging fields: Oil & Gas, Power Station, Compression Station, Gas Treatment Plant.
Within a short period of time and with a strong inclination towards oil and gas related activities, it has established itself as a premier single source solutions provider for mid-size onshore projects tailored bespoke as per customer's complete needs. Being vertically integrated, TECNOGRAF performs engineering, design, project management, procurement, manufacturing and construction services utilizing in-house expertise for a range of facilities including oil and gas processing, pipeline, power, petrochemical and water treatment.
TECNOGRAF has in place a global resource network of offices and manufacturing facilities to undertake single point responsibility for integrated turnkey solutions helping customers to deliver their energy from wellhead to pipeline. TECNOGRAF has a strong presence in Europe, Africa, Middle East, Asia, employing a multinational and multicultural work team.
Our diversified operations with experienced management teams backing every single project enables us to capitalize on our in-house experience. The presence of engineering, procurement, project management, construction, commissioning capabilities gives us a strong edge to execute projects within budget and shorter delivery cycles giving our clients assured quality and value every step of the way.
We enjoy an enviable track record of successful project completions with challenging schedules. Our project management team establishes priorities, coordinates activities, monitors and controls all operations closely during the entire execution of projects by not only meeting but exceeding the international concerns of Quality, Health, Safety and Environment protection.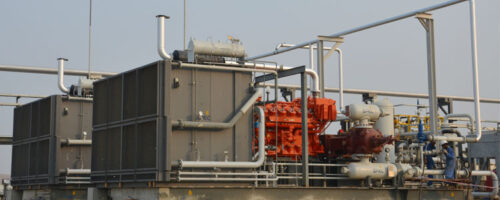 Vision and Mission
To become a global energy solution and infrastructure provider who is admired by customers for consistently delivering excellence as a single point source.
To deliver excellence in quality and reliability for global energy and infrastructure, while keeping innovation, integrity, safety and sustainability as our core priority in everything we do.
Our Value
Quality, Reliability, Safety, Innovation, Team Work & Integrity
Our people
Our ability to mobilize human and financial resources for the management of diversified operations makes us preferred contractor for critical projects. We recognize the adaptability of our multinational and multicultural workforce as the key success factor for successful project completions by encompassing cultural barriers.
Our people are our most valuable assets and they have a crucial role to play in enabling the TECNOGRAF Group to achieve its vision to become global Oil & Gas premier facilities and infrastructure provider. We therefore place the highest priority on attracting, developing and retaining the best professionals in the business. In return, we are committed to provide our staff with an inspiring
work environment, challenging roles and responsibilities, promising career opportunities.